Twitter
Twitter Tracking Setup​
Pixel ID​
Log into your ads account at ads.twitter.com

Under Tools, select Events Manager.
If you have created a Pixel before you'll be able to see the Twitter Pixel in the left column list and you can skip to step 3.
info
Not seeing a Tools tab in your account? This is likely because a credit card hasn't been added to your account. Find how to add one here.
If you have never created a Pixel on Twitter before, you will need to add an event source. In "Events Manager" click on "Install with Pixel code".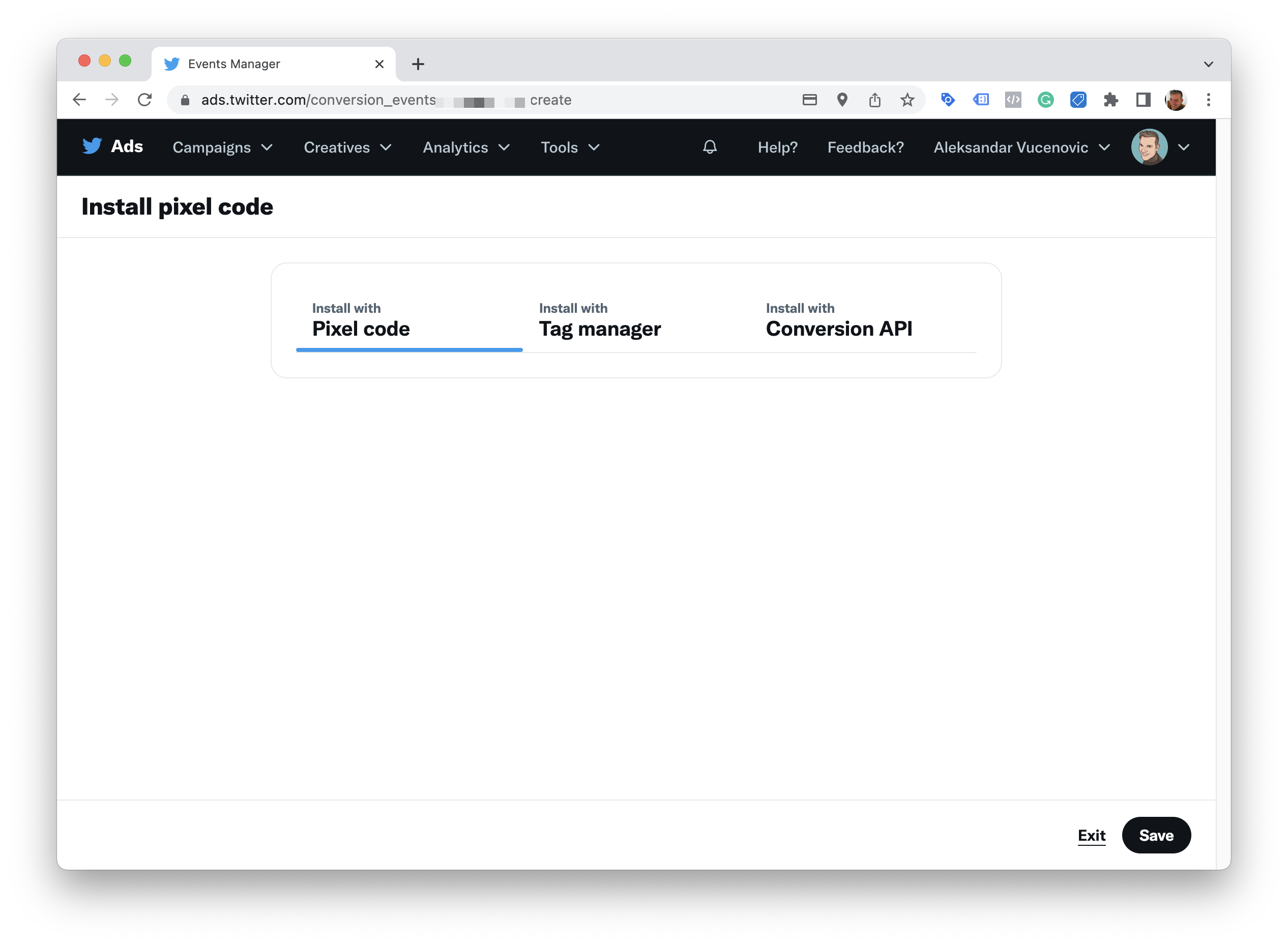 Copy the Twitter pixel ID.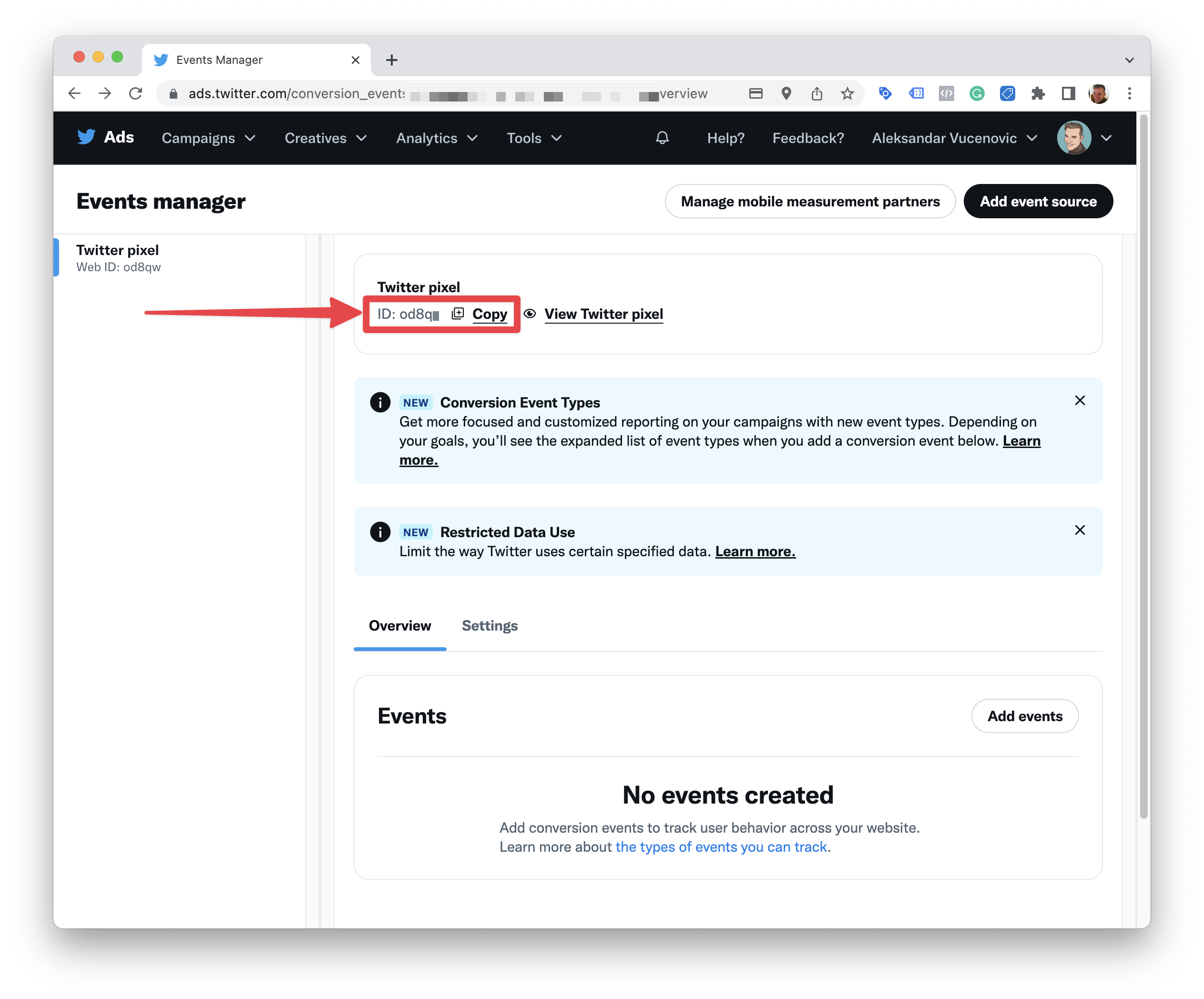 Save the Twitter pixel ID in the Pixel Manager settings.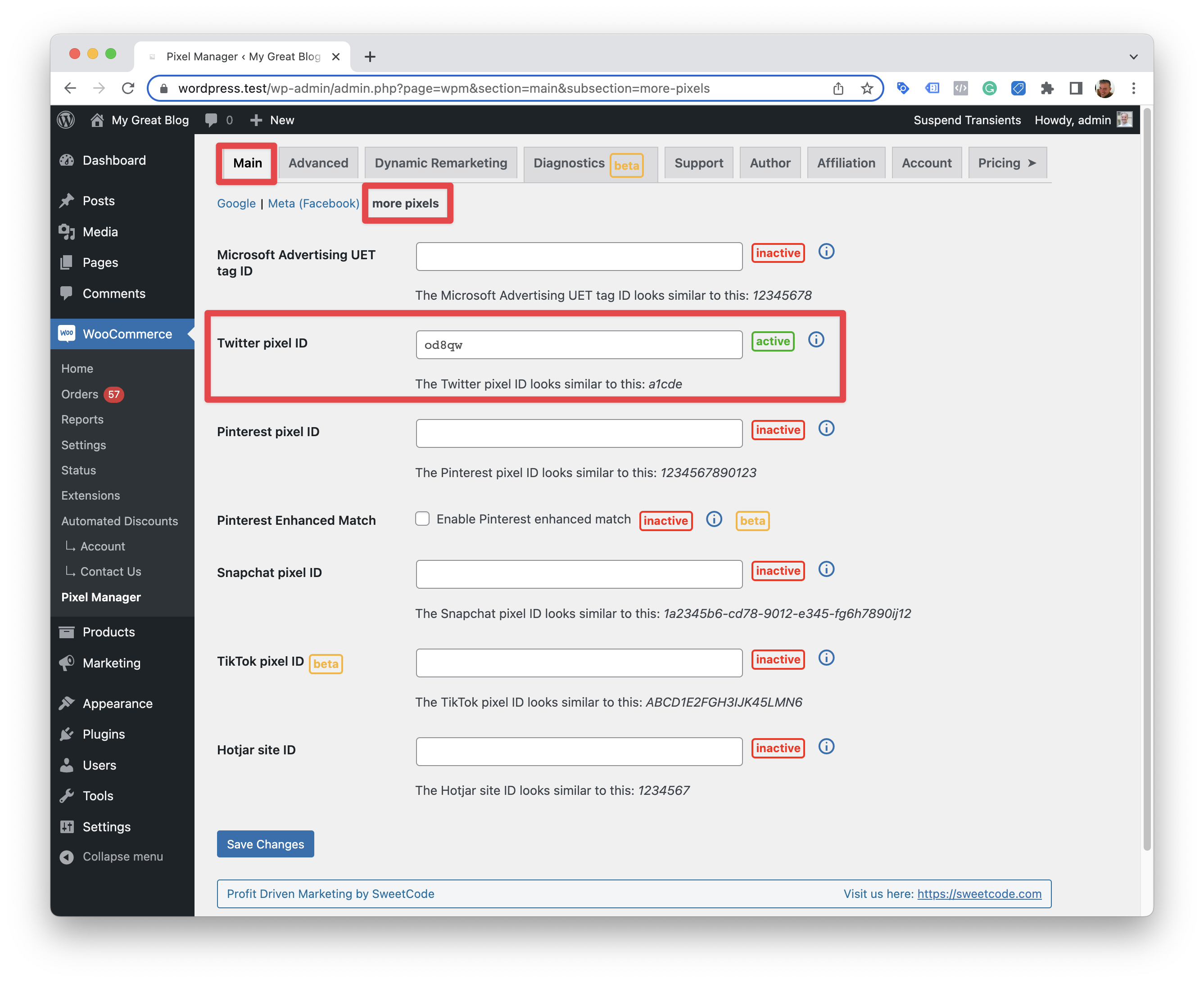 In the following section you need to create a new event for each e-commerce event that you want to track.
info
If you previously set up events using the Universal Website Tag or Single Event Tags, they will appear as events here. Twitter recommends upgrading their pixel code and enabling event parameters where relevant.
Event setup​
Under Tools, select Events Manager.

You will need to add an event for each event that you want to track. Here are the events that the Pixel Manager supports.
Content View
Search
Add to Cart
Add to Wishlist
Checkout Initiated
Purchase
Click the "Add events" button.

Follow these steps on the Event details page.

Give the event the name of the first event you want to add. E.g. "Add to cart".
Chosse the same event from the drop-down list.
Enable audience collection.
Click Next.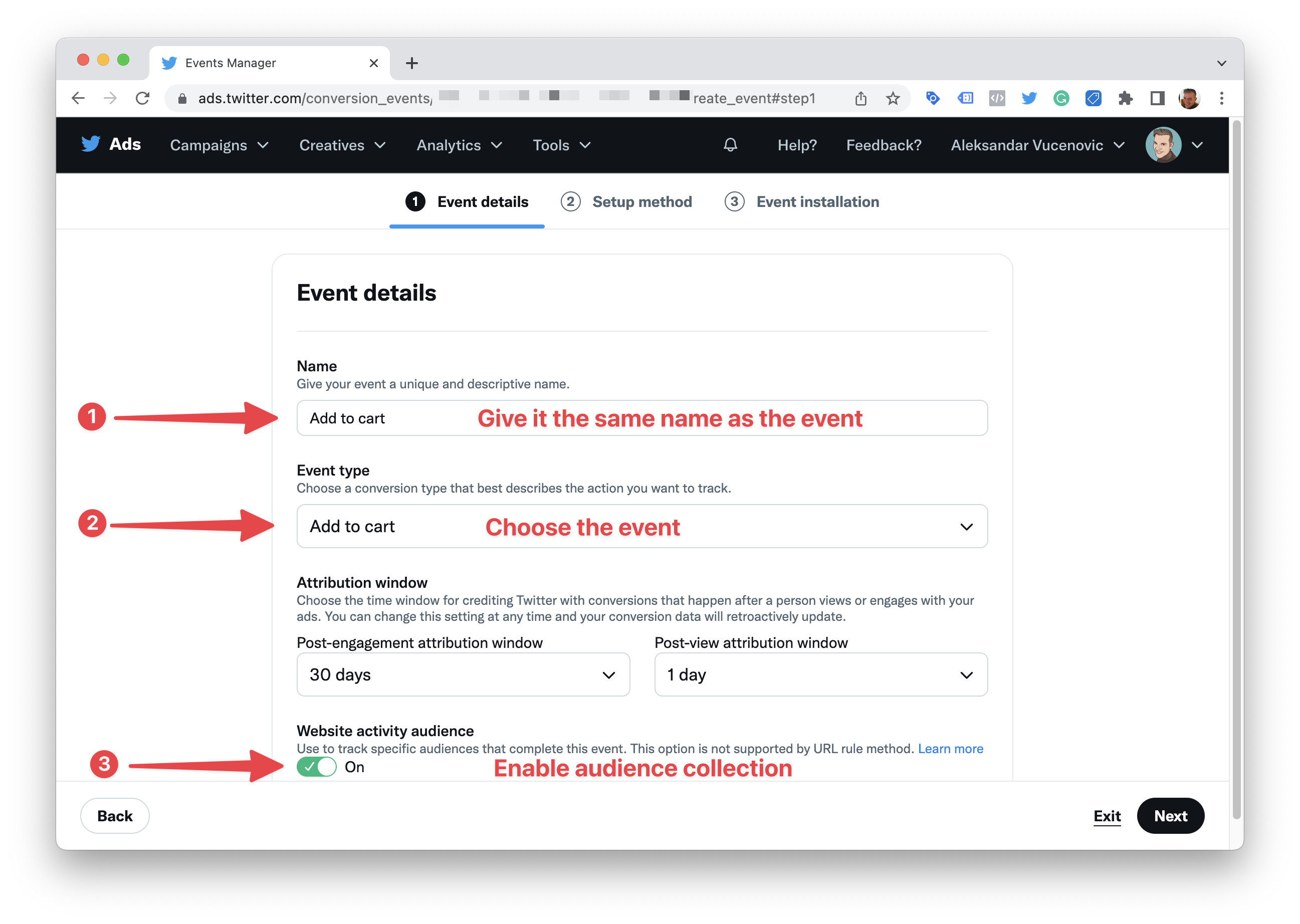 On the Setup method screen, you will be able to choose how you want to define your event.
Select Define event with code and click Next.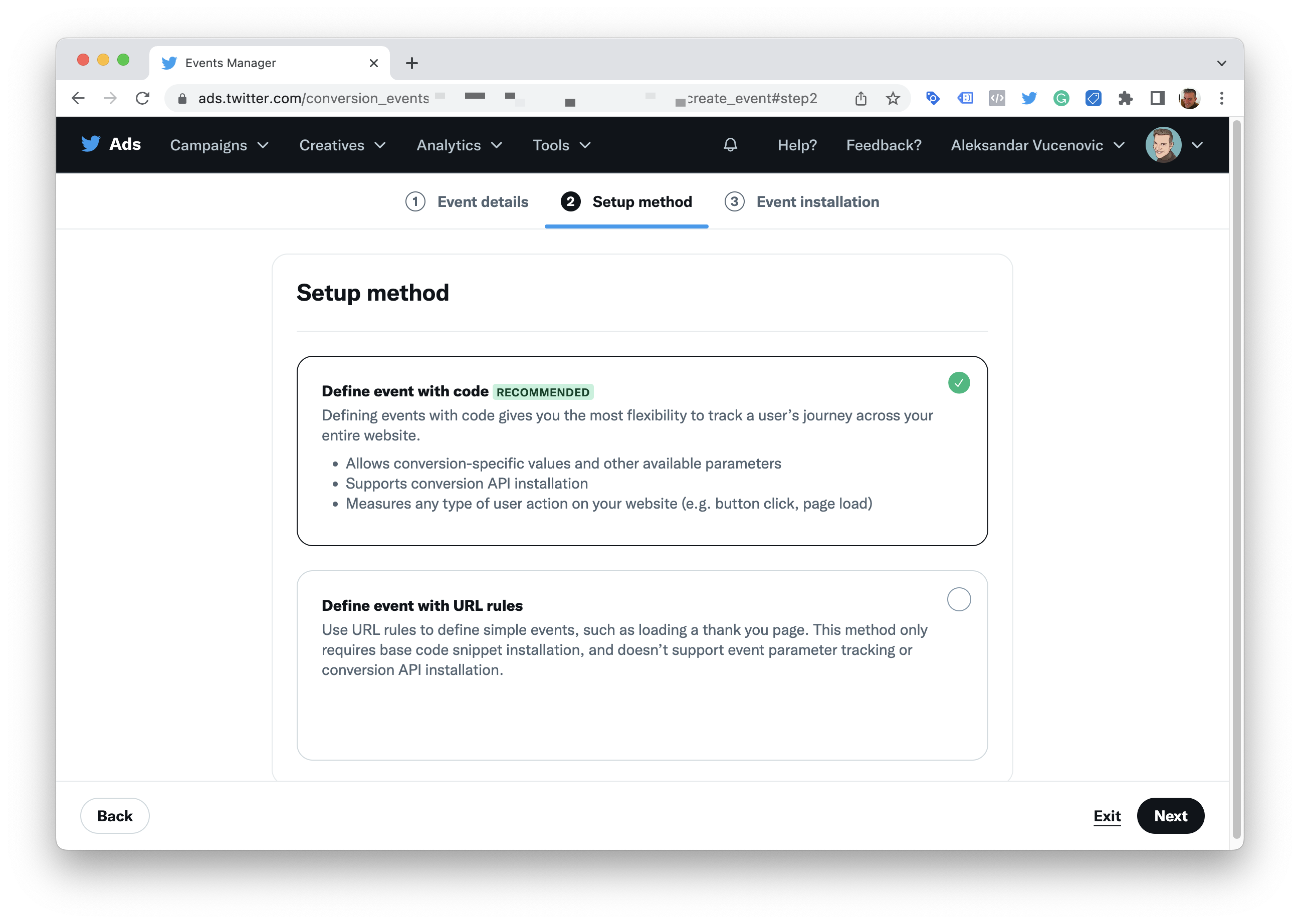 You can skip this and simply finish by saving this new event. Click Save.
The Pixel Manager will handle all the event output automatically for you once the setup is finished.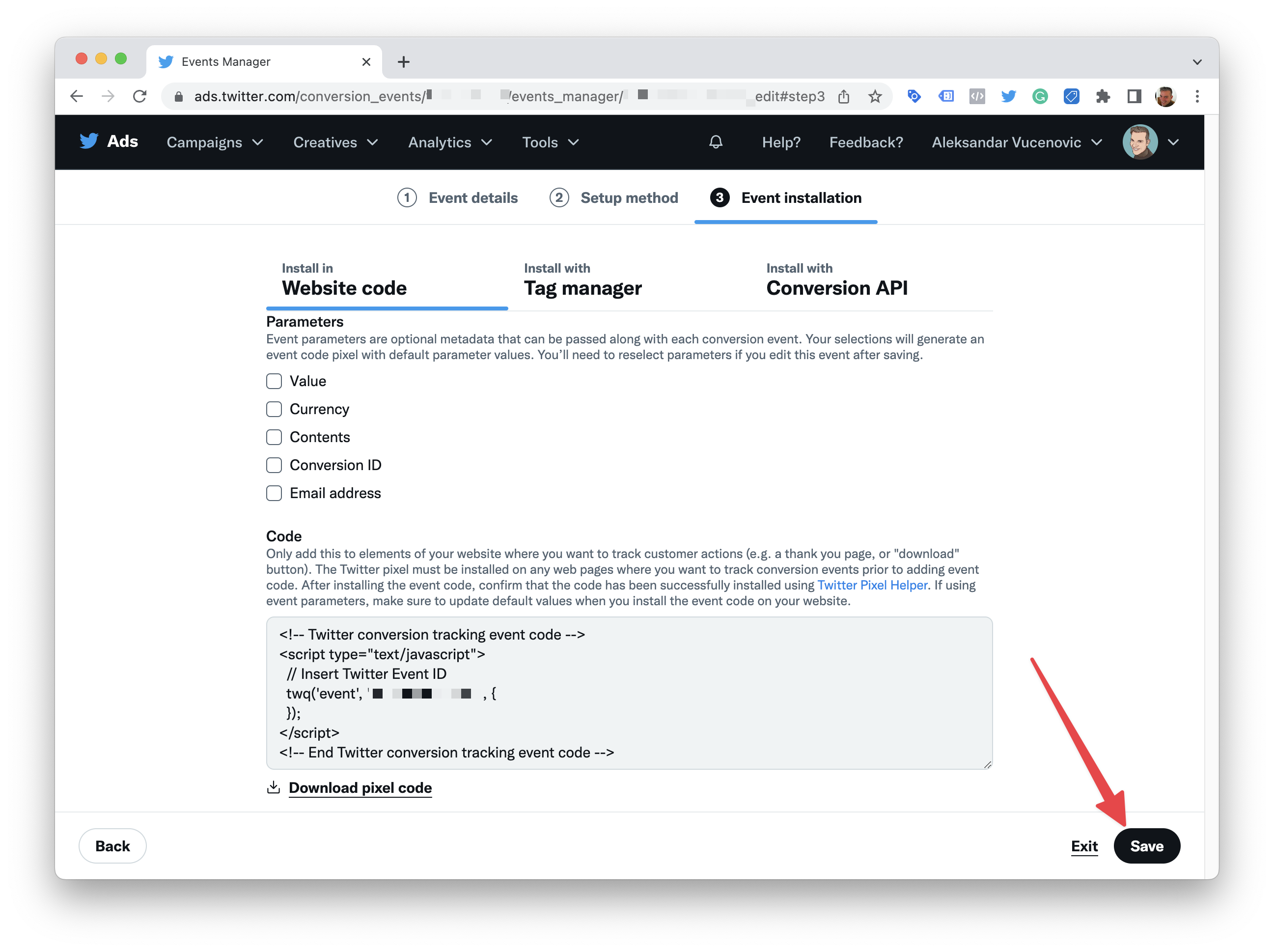 Now the new event appears on the event overview page.

Copy the new event code.
Paste and save it into the Pixel Manager in the advanced settings for Twitter.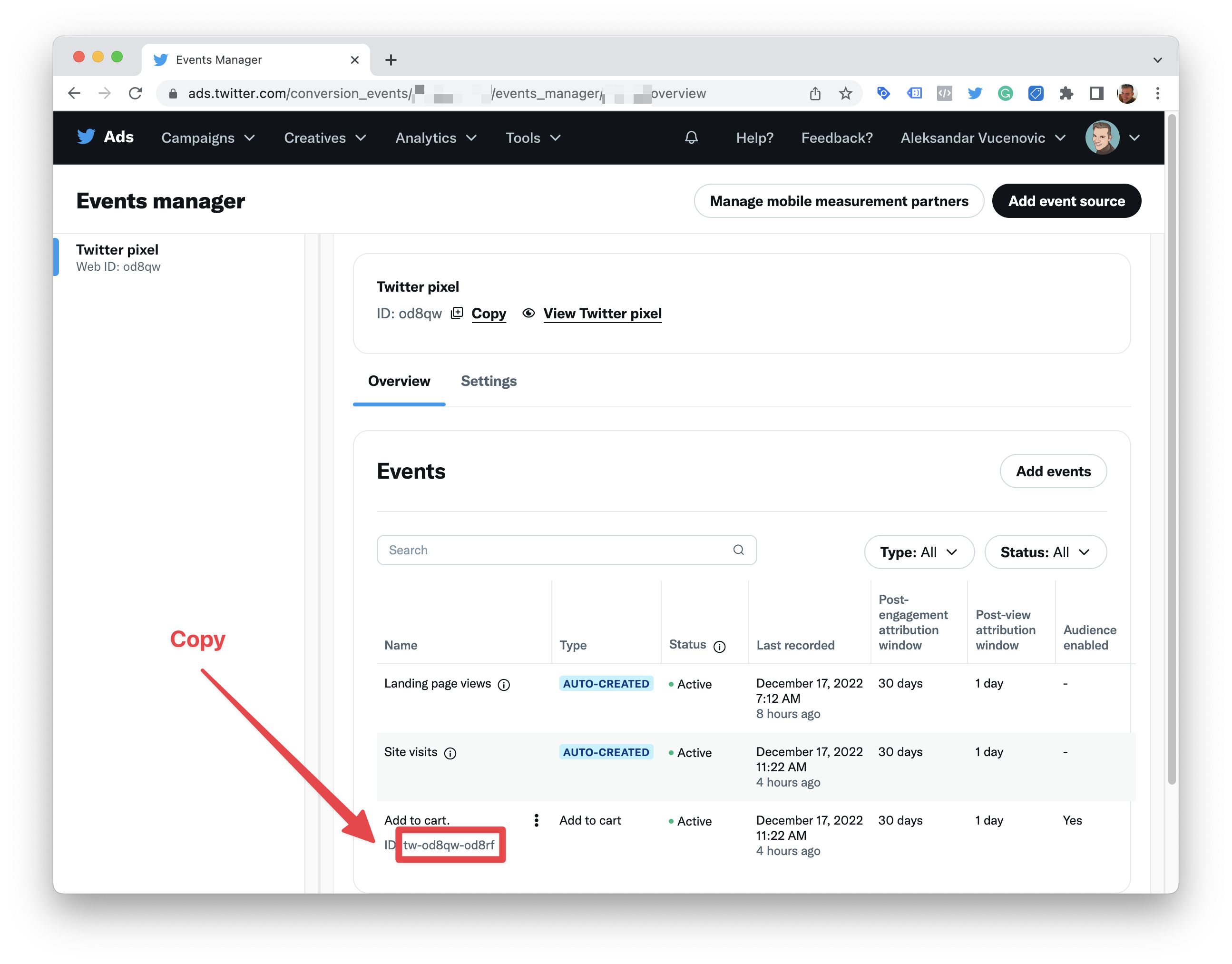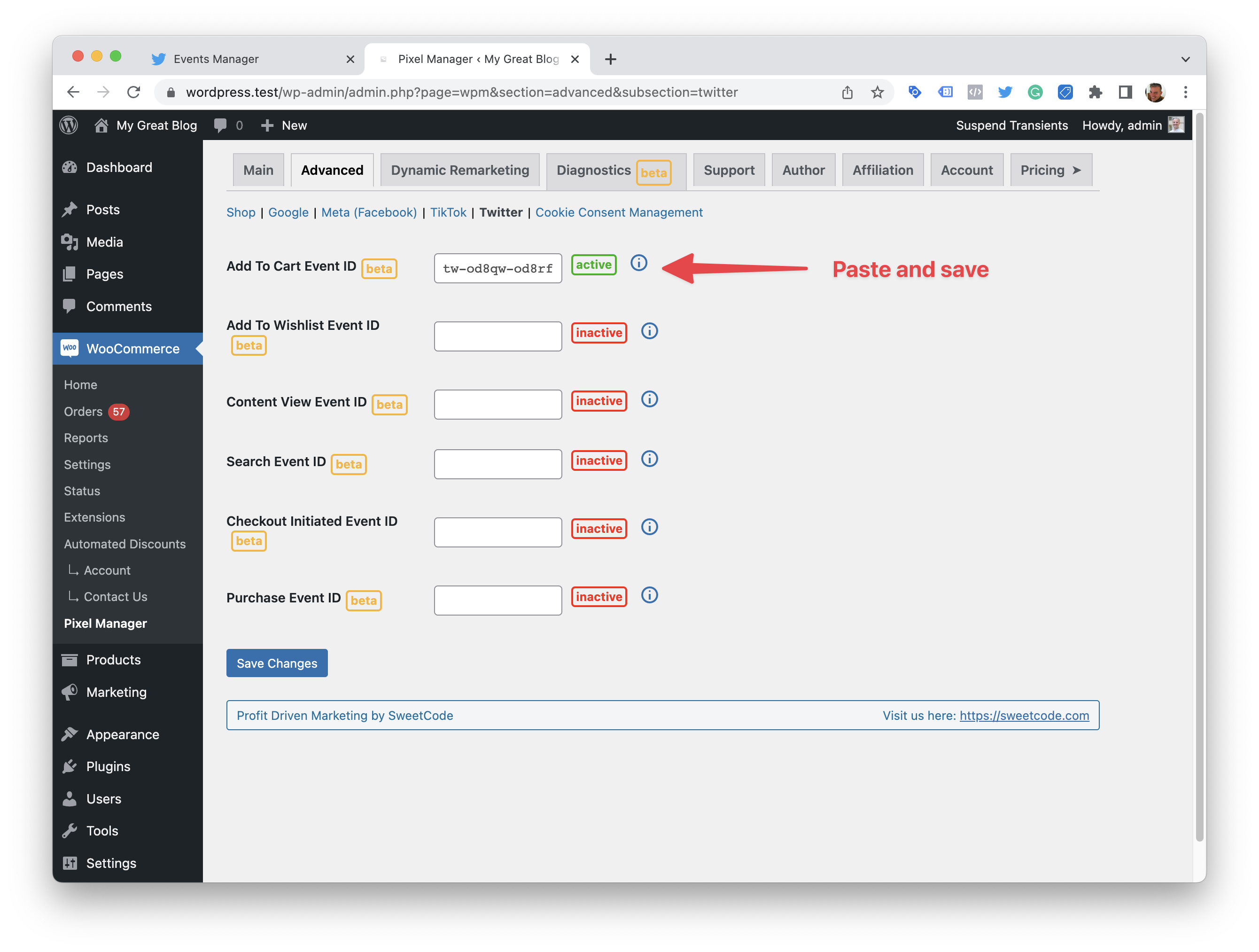 Repeat the steps 3 to 7 for each event that you want to add.

Done